FORMULA 1
SINGAPORE AIRLINES
SINGAPORE GRAND PRIX 2019
20 – 22 September 2019
Marina Bay Street Circuit, Singapore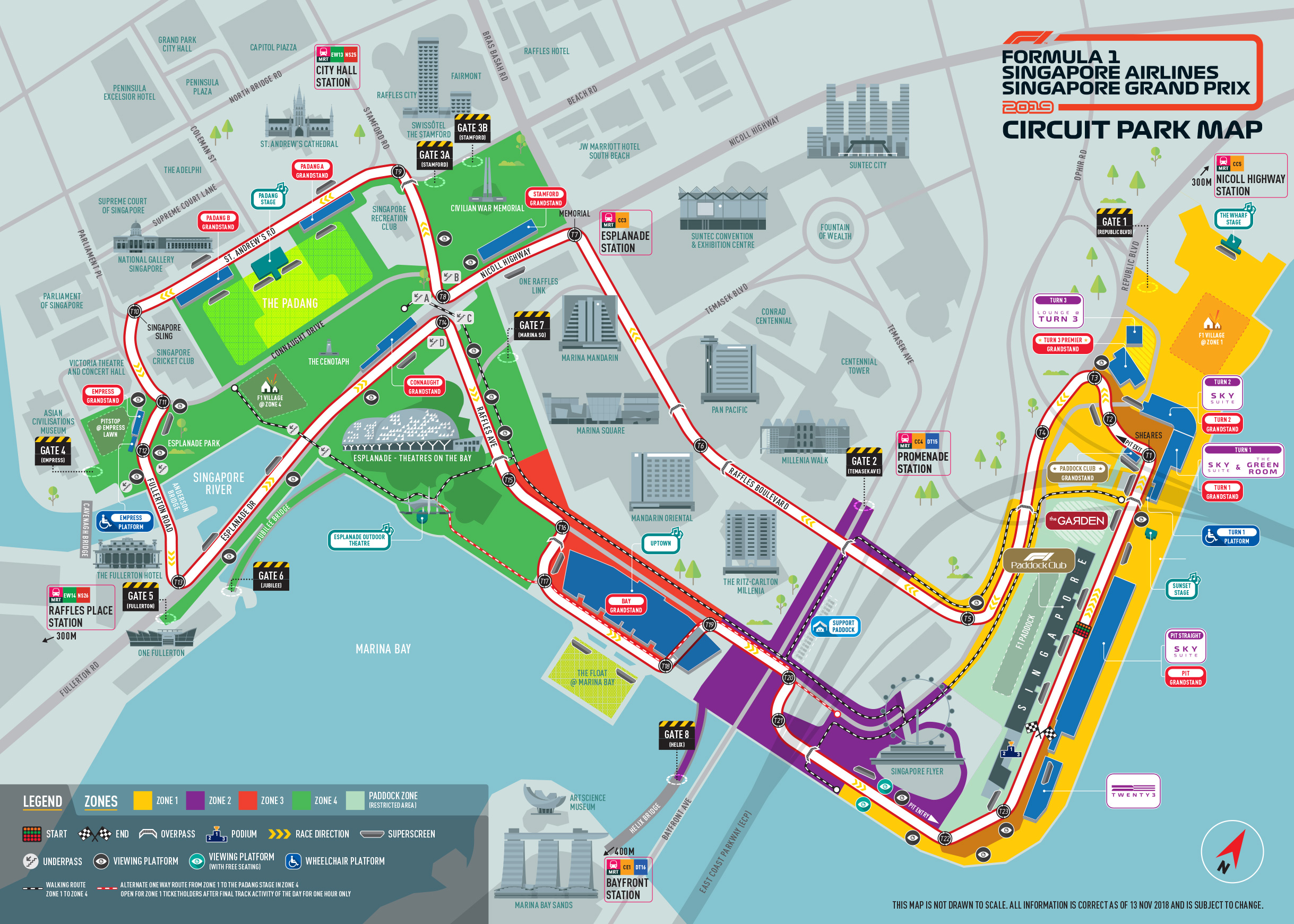 • 3-DAY GRANDSTAND
• 3-DAY WALKABOUT
• COMBINATION PACKAGES
• SINGLE GRANDSTAND
Hospitality Packages:
• CORPORATE SUITES
See prices: tickets.singaporegp.sg
Past Entertainment Acts


You have seen the best the world has to offer on and off the track.
Don't miss out on the entertainment this year.
Related site: www.singaporegp.sg


The following information will help you to plan and enjoy your experience at the Marina Bay Street Circuit.
Event Guide
Download the Mobile App
Interactive Circuit Map
Zoomable PDF